Co-President: Han Bao
Han is currently a PhD candidate at UCLA. His work focuses on understanding the physical mechanisms of earthquake sources. He has published multiple peer-reviewed papers including first-authored ones on Nature. Han was also a summer strategy consultant at EY-Parthenon, where he experienced the fundamentals of consulting. Outside of lab and consulting, he enjoys backpacking in the mountains and willpower training.
Co-President: Gaoyan Li
Gaoyan is a fourth year PhD candidate focusing on using omics-driven bioinformatics data analysis to study how aging and sex differences influence metabolic tissues and cardiometabolic disorders. Before coming to UCLA, Gaoyan did internships as a data analyst in private equity and as a wildlife conservationist on the Tibetan Plateau. In her spare time, she enjoys wildlife observation and photography.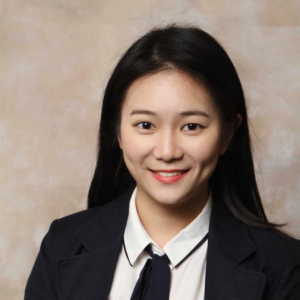 Vice President: Qi Yan
Qi is a fifth year PhD candidate in Operations and Decision Technologies. She is interested in behavioral operations research and studies the industry of live streaming and its derivative areas. Qi received her B.A. in Business Economics, and M.S. in Finance. She seeks opportunities for experiences in the industry and enrich her research with solid background information. In her free time, Qi enjoys dancing, restaurant exploring, and playing video games.
Vice President: Zehan Liu
Zehan is a fourth-year PhD candidate in Geotechnical and Earthquake Engineering at UCLA. His research work focuses on seismic risk assessment, finite element modeling analysis, and earthquake engineering simulation. He has published several papers and presented a few posters at various academic conferences. In his spare time, Zehan likes traveling, hiking, photographing, singing, and boxing.
Vice President: Alex Wasdahl
Alex is a fourth year PhD candidate in Information Studies. He is interested in the intersection of automation and media and studies the production and consumption of automated journalism. Before coming to UCLA, Alex worked as a software consultant in the Washington, D.C. area. He has also done internships in business analytics and telecommunications research. In his spare time, Alex enjoys improv comedy, strategy games, and drumming.