President: Alex Wasdahl
Alex is a fifth year PhD candidate in Information Studies. He is interested in the intersection of automation and media and studies the production and consumption of automated journalism. Before coming to UCLA, Alex worked as a software consultant in the Washington, D.C. area. He has also done internships in business analytics and telecommunications research. In his spare time, Alex enjoys improv comedy, strategy games, and drumming.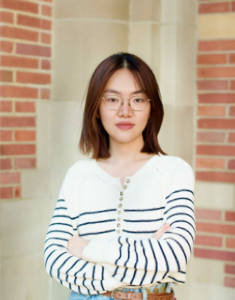 Vice President: Ruoxi Wang
Ruoxi is currently a PhD candidate at UCLA. Her work focuses on the development of novel catalysts and new methodology. Outside the lab, she spends her spare time with her cats and enjoys reading.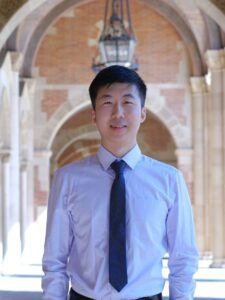 Vice President: Fan Yang
Fan Yang is the 4th year Ph.D. student in Environment Engineering. He is interested in management consulting and investment. During his spare time, he likes hiking and exploring food.
                      Vice President: Celine Tesvara
Celine Tesvara is a 4th year PhD candidate in Chemical Engineering. She is interested in management consulting which specializes in energy technology and life sciences, although enjoy solving general business cases as well. In her spare time, she loves learning languages, listening to music and hike!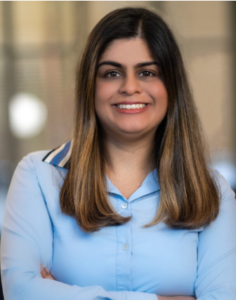 Vice President: Aliya Lakhani
Aliya is a fourth-year Ph.D. candidate in Chemical and Biomolecular Engineering at UCLA. She is also a fellow at MedTech Innovator, the world's largest accelerator of medical technology companies, where she has done due diligence work and market research on several startup companies. In her free time, Aliya enjoys exploring LA, going to the beach, and doing volunteer work for her community.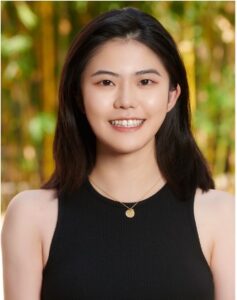 Assistant Vice President: Zoe Zhao
Zoe is a second-year PhD student of Molecular, Cellular, and Integrative Physiology Program at UCLA. Her primary research interest is applying system biology approach to study molecular programs of complex cardiometabolic diseases with underlying sex dimorphism.
                    Assistant Vice President: Lily Wang
Lily is a 1st-year Master's student in Quantitative Economics at UCLA. She is interested in Economic & Strategy consulting. She enjoys reading and exploiting coffee shops during spare time.
                 Assistant Vice President:
Liz Bocanegra
Liz is a 4th year PhD student in the Clinical Psychology program. Her research focuses on reducing mental health disparities in ethnic/racial minority groups. In her free time, Liz enjoys playing pickleball and being a dance fitness instructor.